When I bought this Dino vehicle, It originally had a noose with a turkey leg on it to lure the dinosaur into the noose. I thought that the idea was rather silly, and I could not really use it in my collection. The original set looked like this: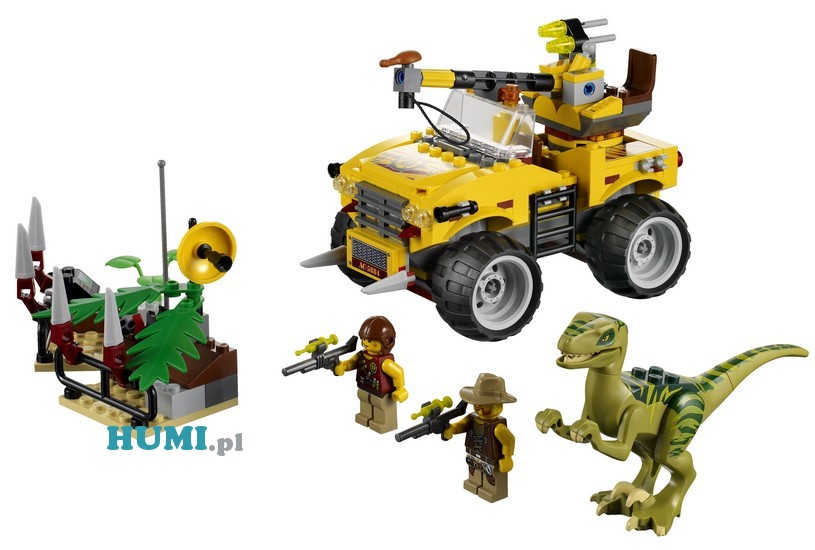 As you can see, the set lacked the guns that is typical of my LEGO collection. So, I did a couple of improvements.
One of the things that I like about LEGO, is that if you are discontent with a set you buy, you can just upgrade it. If you want to upgrade a set that you bought, I found that to make the improvement look like it belongs on the set, you have to keep with the style and color of the build. This can some times be challenging but the results are well worth your time.